Florida Comic Cons is here to give 5 sensational reasons to attend METROCON! METROCON will be held July 15-17 at the Tampa Convention Center in Tampa, Florida. And every year METROCON chooses a theme for entertainment and events, and this year the theme is "Weird vs. Wild." The convention hours are Friday 10 a.m. – 3 a.m., Saturday 10 a.m. – 3 a.m., and Sunday 10 a.m. – 6 p.m.
Sensational Reason #1: Guests
LUCI CHRISTIAN
Luci Christian voices Ochaco Uraraka from My Hero Academia, Nami in One Piece, and Medusa in Soul Eater.
CLIFFORD CHAPIN
Clifford Chapin voices Katsuki Bakugo in My Hero Acedemia, Conny Springer in Attack on Titan, and Hideyoshi Nagachika from Tokyo Ghoul.
TIA BALLARD 
Tia Ballard voices Happy from Fairy Tail, Nene Yashiro from Toilet-bound Hanako-Kun, and Zero Two in DARLING in the FRANXX.
RICCO FAJARDO
Ricco Fajardo voices Mirio Togata in My Hero Acedemia, León Luis in Garo, and Benimaru and That Time I Got Reincarnated as a Slime.
KRISTEN MCGUIRE
Kristen McGuire voices Milim Neva in That Time I Got Reincarnated as a Slime, Ruri from Dr. Stone, and Hinano Kurahashi in Assassination Classroom.
FELECIA ANGELLE
Felecia Angelle voices Kohaku in Dr. Stone, Mona in Genshin Impact, and Toru Hagakure in My Hero Acedemia.
CALEB HYLES
Caleb Hyles is a musician and vocal performer that covers all kinds including, anime openings, broadway, top 40 hits, and Disney.
CHALK TWINS
The Chalk Twins are known for doing massive works of art using chalk. They will be doing a live mural over the duration of the convention.
MAGDA ALEXANDRA
Magda Alexandra is a guest cosplayer that has a passion for costuming and has worked to teach children performance arts for 10 years.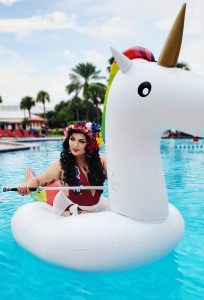 ERIN HURST 3KB
Erin Hurst has been cosplaying for 25 years and has formed the 3000 Brigade, the largest cosplay performing troupe in the country.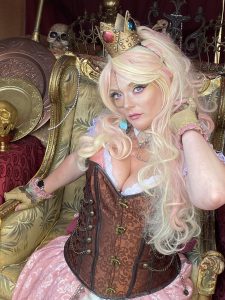 SIERRA!
Sierra loves to use recycled materials when creating her cosplays. She has also won over 50 cosplay awards.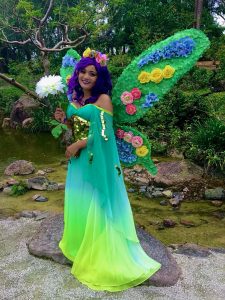 BLUEEYESDANTE
Blueeyesdante has combined her passion for all things "nerdy" with costuming to create her cosplays.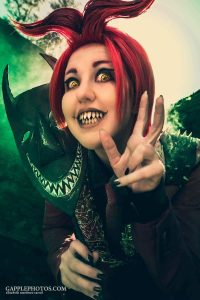 TEPPYBAKA
Teppybaka began cosplaying in 2010 and is always striving to improve and find new ways to create his cosplays.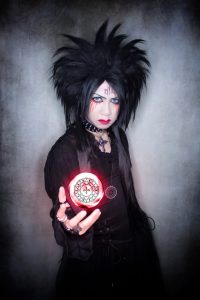 GINGA
Ginga is a cosplayer, voice actor, and competitive singer. They've also won METROCON's Anime Idol twice.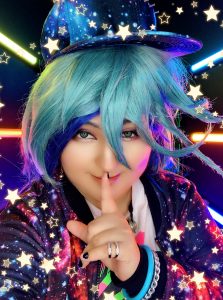 RASAKI
Rasaki has been attending convention since 2004. Also, he loves to add his own twist to his characters.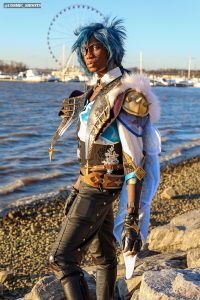 Sensational Reason #2: Anime Human Chess Match
METROCON has been performing the Anime Human Chess Match since 2004. It is a scripted performance with characters from anime and games that allows for intense fighting sequences and complex story-lines. Since the theme of METROCON is Weird vs Wild, every character deviates from the norm in their own special ways. Unlikely characters must ally themselves to achieve a common goal that the other side is in position of. Characters in Anime Human Chess Match include: Razor from Genshin Impact, Zagreus from Hades, Geralt of Rivia from the Witcher, Tsukasa from Dr. Stone, Gojo from Jujutsu Kaisen,  and more.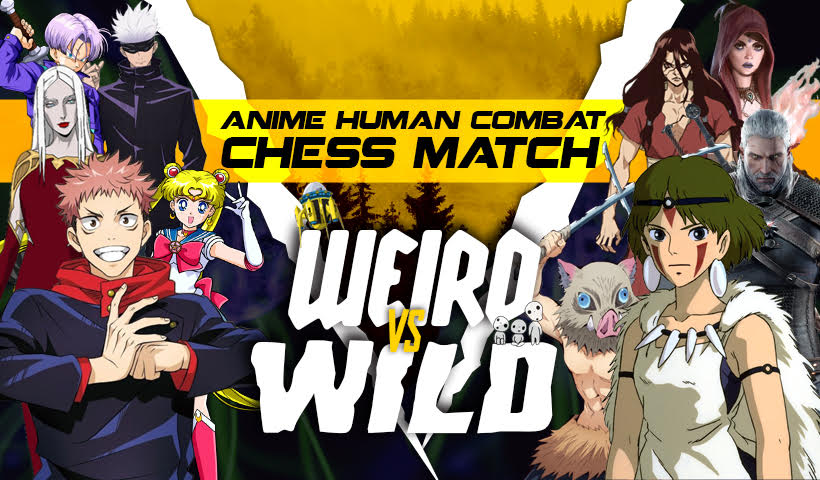 Sensational Reason #3: Metro Fire Show
The Metro Fire Show is has been massive since its inception. It includes performances of fire-breathing, juggling, and fire dancing. And attendees can never be sure what is going to happen because in the past there has even been a twelve foot tall fire breathing dragon! This years show will represent the anime Demon Slayer and will have a neo-kabuki style of modern dance. Also, each side-story will have its own unique set of visuals and lights, so fans of the show or new-comers will be entertained every second.
Here is a video of METROCON's 2016 Fire Show by the Shades on YouTube:
Sensational Reason #4: The Masquerade
The Masquerade is an interactive theater experience and dance event. The event will take place Friday night. This years show focuses on the experiences of youth in the summer, with fleeting friendships and unexpected romance in scenic places. The characters involved in the show include: Killua Zoldyck from Hunter x Hunter, Medusa from Soul Eater, Eda from Owl House, and more.
Keep in mind the Masquerade does have a dress requirement. All attendees must be in cosplay or be dressed to the theme of the event. METROCON describes the theme as out-doors formal or like a barn wedding, but an attendee can never go wrong when dressing like you're going to prom. Get inspiration from the characters in the show or come up with your own inspiration. Also masquerade masks are not required, but METROCON will be strict on making attendees attend in cosplay or dressing to the theme. Any more question about dress code for the event can be directed to  FantasyMasquerade@Gmail.com.
The Masquerade is a separate ticketed event. Preregistered tickets are $10, and tickets at the convention will be $12. VIP tickets do include the Masquerade tickets, so be sure not to double buy your ticket.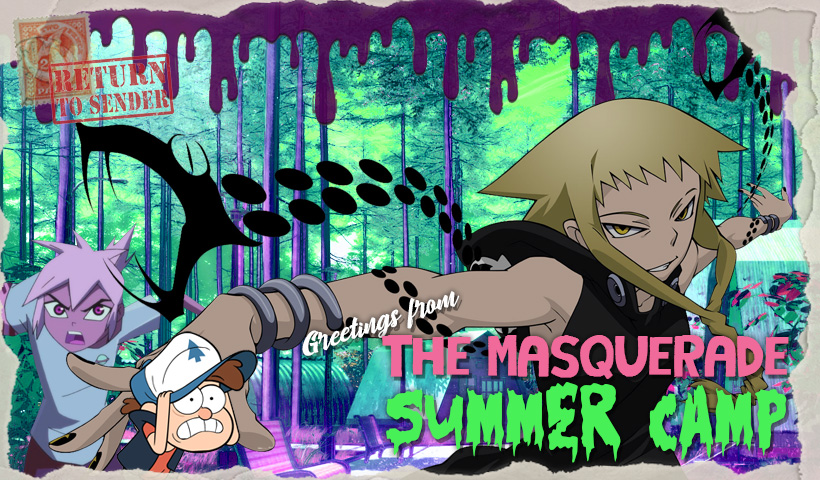 Sensational Reason #5: Costume Contest
This year Florida Comic Cons is helping to sponsor the METROCON costume contest! If you are registered, be sure to bring your printed application to the booth to confirm your slot in the competition. All entries must be submitted by June 15, so there's still time! Just email MetroTeamCosplay@gmail.com with the subject line "METROCON 2022 Costume Contest Registration." However, only 75 total slots are available. Once at METROCON just stop by the Cosplay Booth to set up your prejudging slot.
Tickets
Single day passes start at $35 for preregistration or $40 at the door. Weekend passes are $90. Children under 6 can attend for free when accompanied buy a paying adult. Children under 12 can get tickets starting at $25 for a single day pass or $45 for a weekend pass. Also, children under 12 must always be with an adult through out the convention. When buying a ticket at the con, make sure to have a credit card because cash will NOT be accepted.
Florida Comic Cons Monthly News Report
Watch the Monthly News Report by Florida Comic Cons to keep up to date with all the latest news relating to movies, video games, anime, tv, comics, manga, and more!
Learn About Upcoming Cons!
Florida comic cons releases a blog with a list of convention for the month and basic useful information about each of them. And check out this month's blog to find about all the upcoming cons!
Need help finding comic cons in Florida?
Florida Comic Cons provides the Con Calendar — a curated calendar of upcoming comic, anime, horror, science fiction, fantasy and pop culture conventions in The Sunshine State. And event listings include con info as well as helpful links for things like buying tickets and registering as a vendor.