MEGACON Orlando is the largest comic, sci-fi, anime, horror, and gaming convention in Florida with an attendance of 120,000. This year's MEGACON will be at the Orange County Convention Center in Orlando, Florida on May 19-22. The four-day event's hours are as follows: Thursday 4 p.m. – 9 p.m., Friday 10 a.m. – 7 p.m., Saturday 10 a.m. – 7 p.m., and Sunday 10 a.m. – 5 p.m.
Mega-Reason #1: Celebrity Guests
As the biggest comic convention in Florida, MEGACON always brings in legendary celebrities. Here are some of the famous actors appearing at the event.
Brendan Fraser
Best known for his role of Rick O'Connell in The Mummy, Brendan Fraser has played numerous iconic roles in film.
Nathan Fillion
Nathan Fillion is a television actor who notably stars in Firefly, Castle, and The Rookie.
The Mandalorian Actors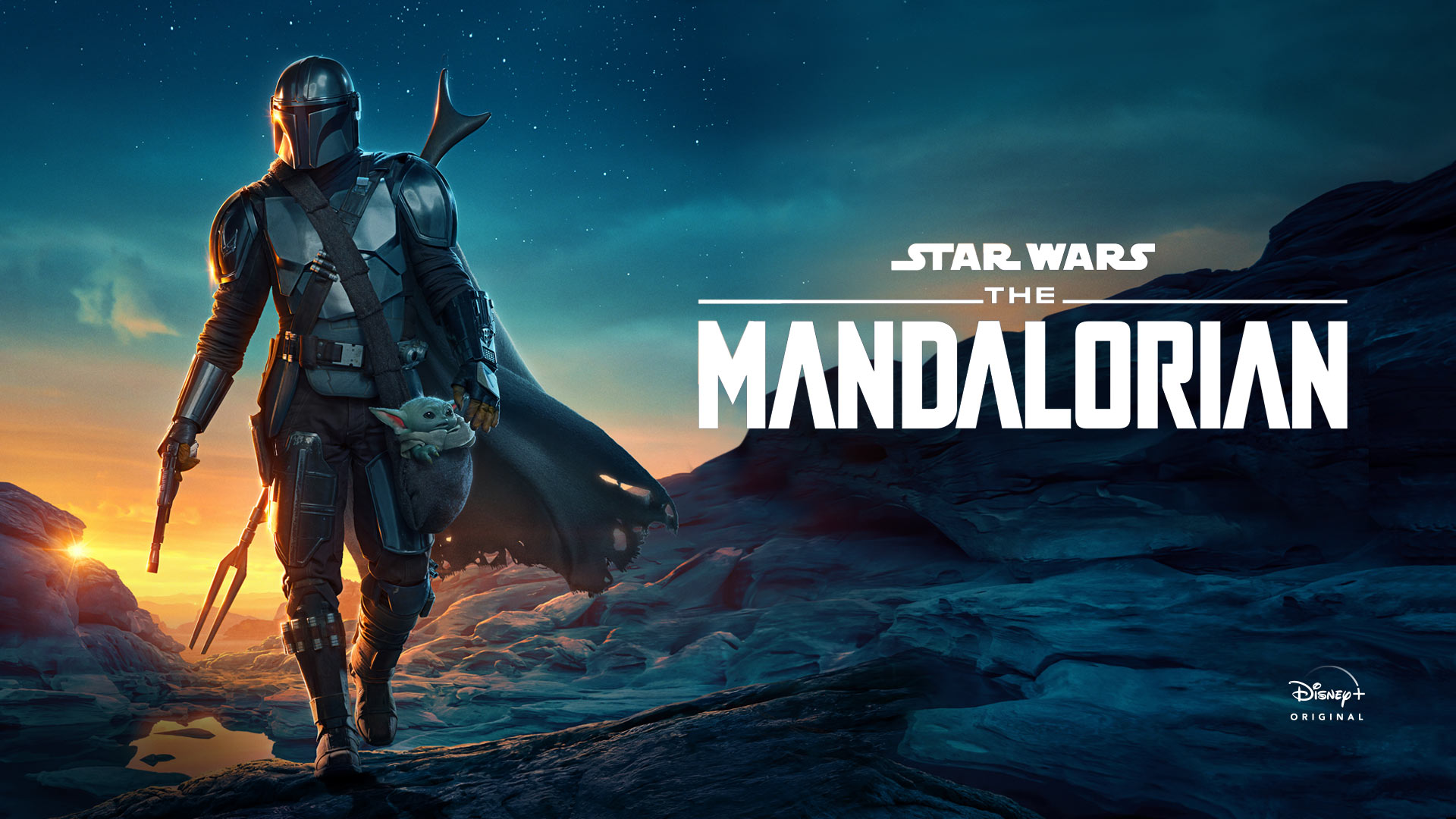 Gina Carano (Cara Dune), Giancarlo Esposito (Moff Gideon), and Katee Sackhoff (Bo-Katan Kryze), who all portray characters in The Mandalorian, will be greeting guests at MEGACON this year.
Cobra Kai Actors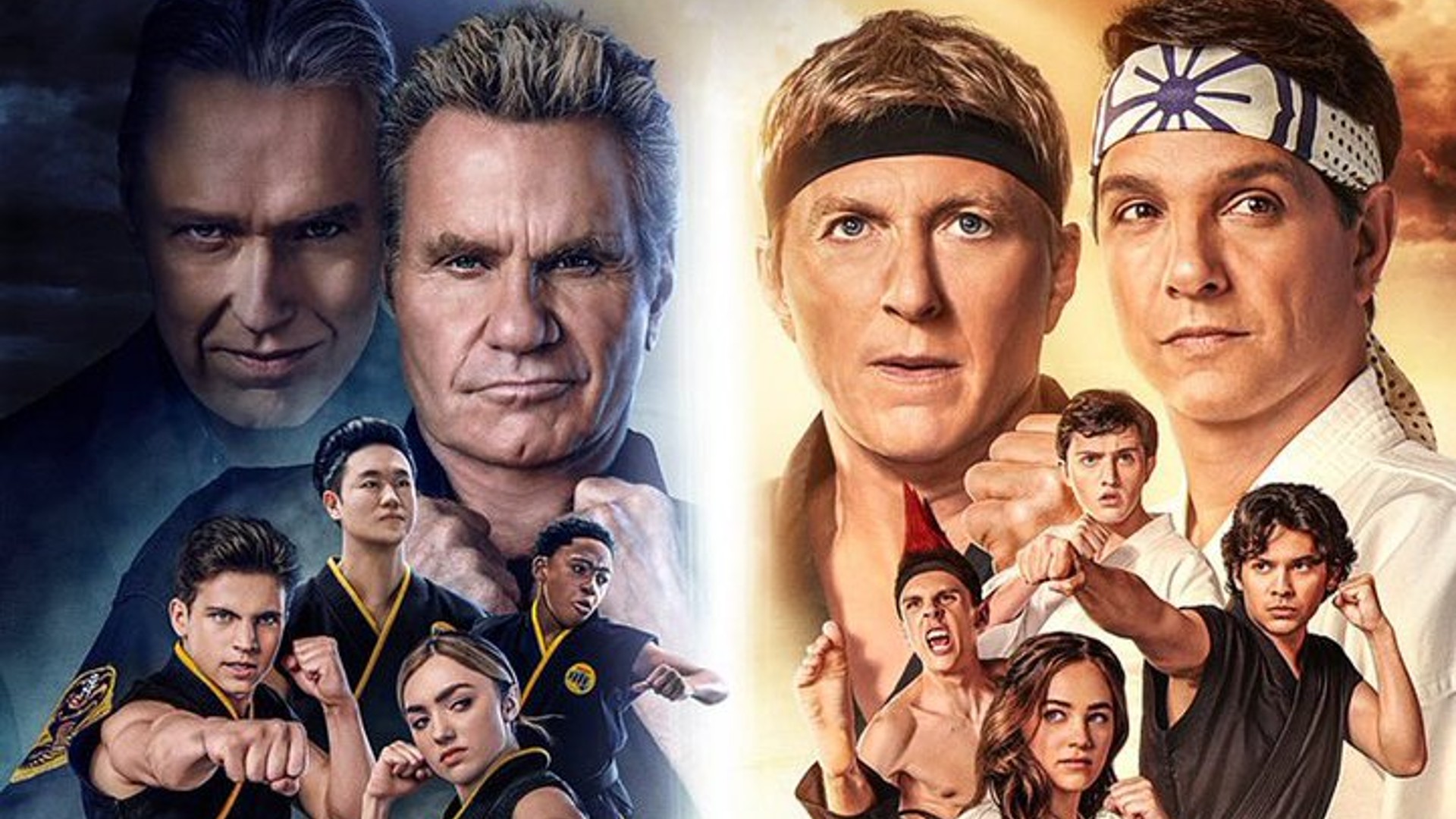 Ralph Macchio (Daniel LaRusso), William Zabka (Johnny Lawrence), Martin Kove (John Kreese), Mary Mouser (Samantha LaRusso), and Tanner Buchanan (Robby Keene), who all play characters within Cobra Kai, have been announced to appear at MEGACON.
The Lord of the Rings Actors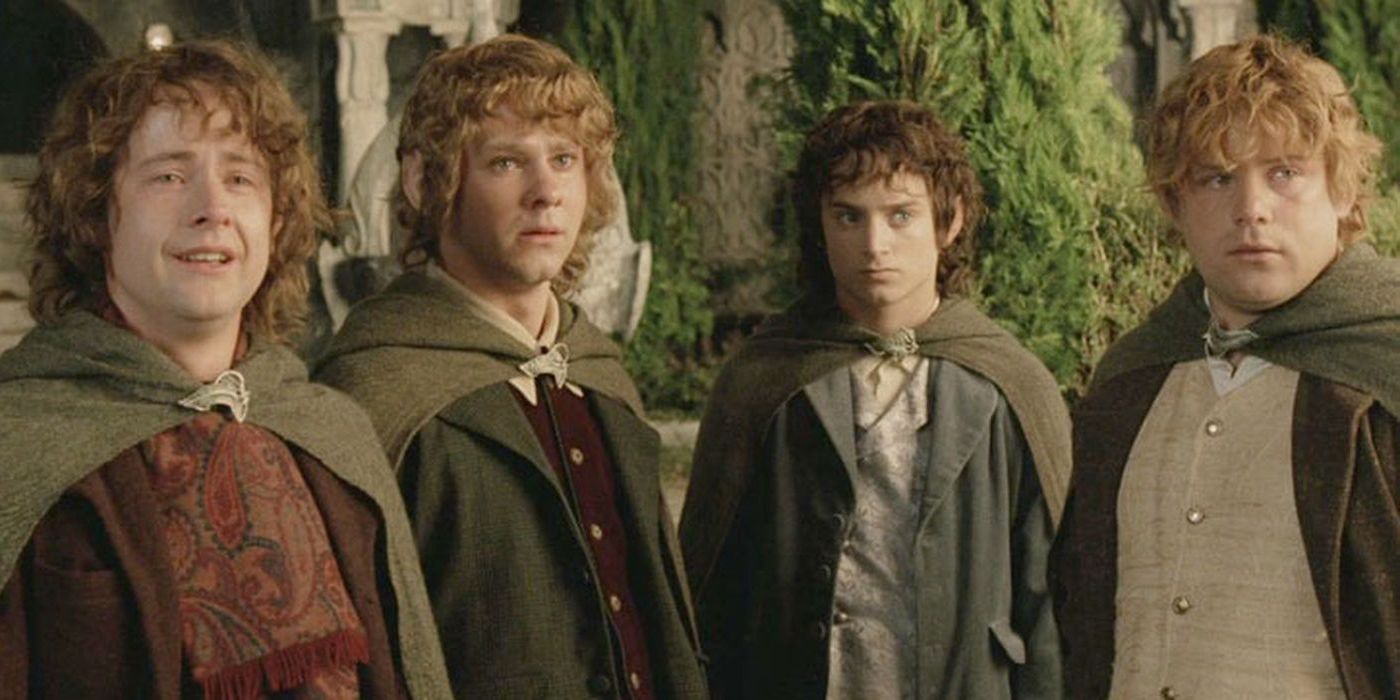 The Lord of the Rings actors, Elijah Wood (Frodo Baggins), Sean Astin (Samwise Gamgee), Billy Boyd (Pippin Took), and Dominic Monaghan (Merry Brandybuck) will be meeting fans on Saturday and Sunday.
Matthew Lewis
Matthew Lewis plays Neville Longbottom in the Harry Potter movies.
John Cleese
John Cleese is best known for co-founding Monty Python and later joining the Harry Potter franchise as Nearly Headless Nick.
Ashley Eckstein
Ashley Eckstein plays Ahsoka Tano in Star Wars: The Clone Wars and is the founder of Her Universe, a fangirl fashion company and lifestyle brand.
Trailer Park Boys Actors
"Bubbles" Mike Smith, "Ricky" Robb Wells, and "Julian" John Paul Tremblay star in Trailer Park Boys and will be at MEGACON Friday through Sunday.
Star Trek Actors
Star Trek: The Next Generation actors Brent Spiner and LeVar Burton will be visiting for the event.
James Marsters
James Marsters is Spike in Buffy the Vampire Slayer.
Chris Sarandon
Prince Humperdinck in The Princess Bride and the voice of Jack Skellington in The Nightmare Before Christmas, Chris Sarandon comes to MEGACON 2022.
Dante Basco
Dante Basco is best known for voicing Prince Zuko in Avatar the Last Airbender and playing Rufio in Hook.
Legends of Tomorrow Actors
You'll be able to meet Caity Lotz and Jes Macallan from DC's Legends of Tomorrow on Saturday and Sunday.
Clerks Actors
Kevin Smith, Jason Mewes, Jeff Anderson, Trevor Fehrman, and Brian O'Halloran from Clerks will all be in attendance.
Mega-Reason #2: Famous Voice Actors
MEGACON has invited top voice talent from some of the most popular shows to appear at the convention. Here are just some of the noteworthy guests.
Overwatch Voice Actors
Anjali Bhimani and Chloe Hollings, Symmetra and Widowmaker from Overwatch respectively, will be meeting fans throughout the weekend.
Troy Baker
You'll have the chance to meet the voice of Joel Miller, Troy Baker, from The Last of Us.
Steve Downes
Halo fans won't want to miss meeting Steve Downes, iconic Halo voice actor.
Jessica Darrow
Voice of Luisa in Encanto, Jessica Darrow is scheduled to appear at this year's MEGACON.
Kevin Conroy
When you attend MEGACON, you'll be able to meet Kevin Conroy, voice of Batman in Batman: The Animated Series.
Billy West
Billy West is best known for voicing Philip J. Fry in Futurama.
Paige O'Hara
Belle from Beauty and the Beast is played by Paige O'hara.
Ken Page
Don't get scared when you run into Ken Page, voice of Oogie Boogie in The Nightmare Before Christmas.
My Hero Academia Actors
Christopher Sabat, Justin Briner, David Matranga, Jason Liebrecht, Monica Rial, Chris Wehkamp, and Justin Cook from My Hero Academia will all be featured at MEGACON!
Zach Aguilar
This year at MEGACON, Zach Aguilar, known for voicing Tanjiro Kamado in Demon Slayer and Aether in Genshin Impact, is scheduled to appear.
Sean Schemmel
Sean Schemmel is the voice of adult Goku in the Dragon Ball franchise.
Cowboy Bebop Actors
Cowboy Bebop actors, Steve Blum (Spike Spiegal) and Beau Billingslea (Jet Black), are looking forward to their appearance at this year's MEGACON.
Maile Flanagan
Maile Flanagan, voice of Naruto Uzumaki in the Naruto franchise, is coming to MEGACON.
Mega-Reason #3: Award-Winning Cosplay Guests
There are 11 talented cosplay guests attending MEGACON 2022. Come meet the experts and see world famous costumes up close!
11 Talented Cosplayers
Cosplay guests include @luckygrim (first row left), @leeleethebunny (first row center), @holtsclawcosplay (first row right), @spectra_v3 (second row left), @tiarabreecosplay (second row center), @lis.wonder (second row right), @theraychul (third row left), @philipodango, (third row right) @misstaurus.cosplay_and_art (third row center), @misschrissylyn (fourth row left) and @avera_cosplay (fourth row right). These cosplay guests have gained large social media followings from their high quality work. Many have won awards from large-scale competitive cosplay competitions in the United States. Specializing in sewing, armor, makeup, and more, you won't want to miss seeing their work in person!
Mega-Reason #4: Legendary Comic Creators
MEGACON 2022 features 150 spectacular artists that have worked for Marvel, DC, Disney, and more!
Frank Miller: American Genius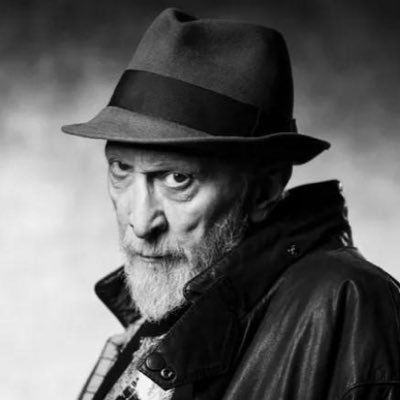 Frank Miller will be appearing at MEGACON 2022 for the premiere of his documentary film, Frank Miller: American Genius, directed by Silenn Thomas, who will be in attendance as well. Frank Miller is best known for his work on Daredevil and Batman: The Dark Knight Returns.
Superstar Creators/Artists
Marc Silvestri and Stanley Artgerm Lau have made significant contributions to DC, Marvel and many other comics.
Legendary Creators/Artists
John Beatty (above image left), Pat Broderick (above image center), Michael Golden (above image right), Mike Grell, and Alex Saviuk are known for their work with superheroes of all kinds.
Batman
Greg Capullo, James Tynion IV (art above), Joshua Williamson, Jorge Molina, Clay Mann, Graham Nolan, Freddie Williams II, Tony Daniel, Tom King, Sergio Cariello, and Mitch Gerads are all known for their work with Batman and the Batman universe.
Marvel Artists
Adam Kubert (art above), Donny Cates, Ryan Stegman, Ryan Ottley, Zeb Wells, Humberto Ramos, Sam Maggs, Sam de la Rosa, Benjamin Percy, Tim Townsend, John Hebert, and Joshua Cassara have all worked to bring amazing Marvel comics to life including comics about Venom and the X-Men.
Cover Artists
InHyuk Lee (art pictured above), Jeff Dekal, Greg Horn, Ejikure Wee Kiat, Kendrick "Kunkka" Lim, Marco Turini, Elias Chatzoudis, Elliot Fernandez, Ryan Kincaid, Andres Labrada, Bill McKay, and Anna Zhuo are successful cover artists that have worked on many publications.
You can read about additional comic artists, illustrators, writers, and creators appearing at MEGACON 2022 on the MEGACON website.
Mega-Reason #5: The Masters of Cosplay Grand Prix: Sunshine Qualifier
MEGACON is hosting one of the eight regional pre-qualifier competitions to compete in the Masters of Cosplay Grand Prix: Finale!
Sunshine Qualifier
Cosplayers from across the south travel to compete for over $1,000 in prizes and a trip to FAN EXPO Canada to compete in the Masters of Cosplay Grand Prix Finale.
@Misstaurus.cosplay_and_art won Best in Show at MEGACON 2021 with her Glaceon cosplay from Pokémon. You can read more about @misstaurus.cosplay_and_art in the January issue of the Florida Cosplay Digital Magazine.
Mega-Reason #6: Gaming Tournaments
Experienced or new, competitive or friendly, all gamers are welcome to compete in MEGACON's gaming tournaments. The competitions span across all four days and are fun for players and spectators alike.
Board Game Tournaments
Great for gamers of all ages, MEGACON offers a diverse range of board games and dice games. For strategic players, there are games such as chess and Settlers of Catan.
Card Game Tournaments
MEGACON Orlando has hosted dozens of National Championships for top card games over the years. Both walk-up and open-play games will be available throughout the event.
Role Playing Game Tournaments
MEGACON Orlando offers the largest schedule of RPG game play in Florida. A whole weekend of character creating, world building, and monster crushing! There are games for every preference and experience level. Join the fun and make some new friends along the way.
Video Game Tournaments
In addition to an e-sports zone, MEGACON will host friendly matches in Super Smash Bros, Pokkén, Mario Kart, Mario Party, and Family Feud will be available for anyone to join. If you're looking for something more competitive, the Smash Bros Ultimate Tournament is Saturday 1p.m.-4 p.m. .
Mega-Reason #7: Phantasmagoria's Dark Carnival TWO
Horror fans won't want to miss this spook-tacular show of terrifying stunts and dark comedy. PHANTASMAGORIA is a Victorian horror troupe with a taste for the macabre. Grab a ticket to see all new performances and Tales of Terror with their "Dark Carnival Two" – a sequel to their fully sold out mini-show performances from last year. Tickets are available online in advance or cash only at the door and/or the Phantasmagoria Booth.
Mega-Reason #8: Artist Alley

Popular artists and crafters from all over the United States travel to sell their creations at MEGACON. Bring your wallet because you won't want to miss out on all the posters, pins, stickers, keychains, and more.
Mega-Reason #9: Moshi Moshi Productions' Afterparties
Moshi Moshi Productions is hosting three tremendous afterparties. Thursday's super-cool kick-off party will give you chills. The awesome afterparty on Friday features special guest, Dante Basco, and is all about cartoon 90's nostalgia. On Saturday, get geared up for the Mecha Disco afterparty! Click here to learn even more exciting afterparty details!
Mega Reason #10: Panels and Programming
MEGACON features panels, celebrity Q&A, activities, tutorials, presentations and more for every fan base. Whether it's a hands-on workshop or a trivia extravaganza, programming is free and included with a MEGACON entrance pass. Enjoy the hundreds of hours of programming and learn something new.
*Specially ticketed events may have an additional admission charge.
Need help finding conventions in Florida?
Florida Comic Cons publishes the Con Calendar, a curated calendar of upcoming conventions. Each convention listing includes in-depth info about the event like guests, artists and cosplay contests. In addition, there are lots of helpful links for things like buying tickets, registering as a vendor, and learning more about characters.
Florida Cosplay Digital Magazine published by Florida Comic Cons
Florida Cosplay Digital Magazine, published by Florida Comic Cons, attends many conventions in Florida in search of talented cosplayers. The magazine is published seasonally. In addition, Florida Cosplay Digital Magazine publishes special editions, photo galleries and blogs of conventions we attend. The magazine is free.
Monthly Issues
Monthly issues focus on cosplayers and the characters they have chosen to portray. Cosplayer photos and interviews as well as character images and backgrounds are loaded in the monthly magazines.
Convention blogs and special editions
Convention special edition magazines, photo galleries and blogs showcase cosplayer photos and provide news reports about conventions we attend.